Moonmen Starry Eyes V-Neck T- Blue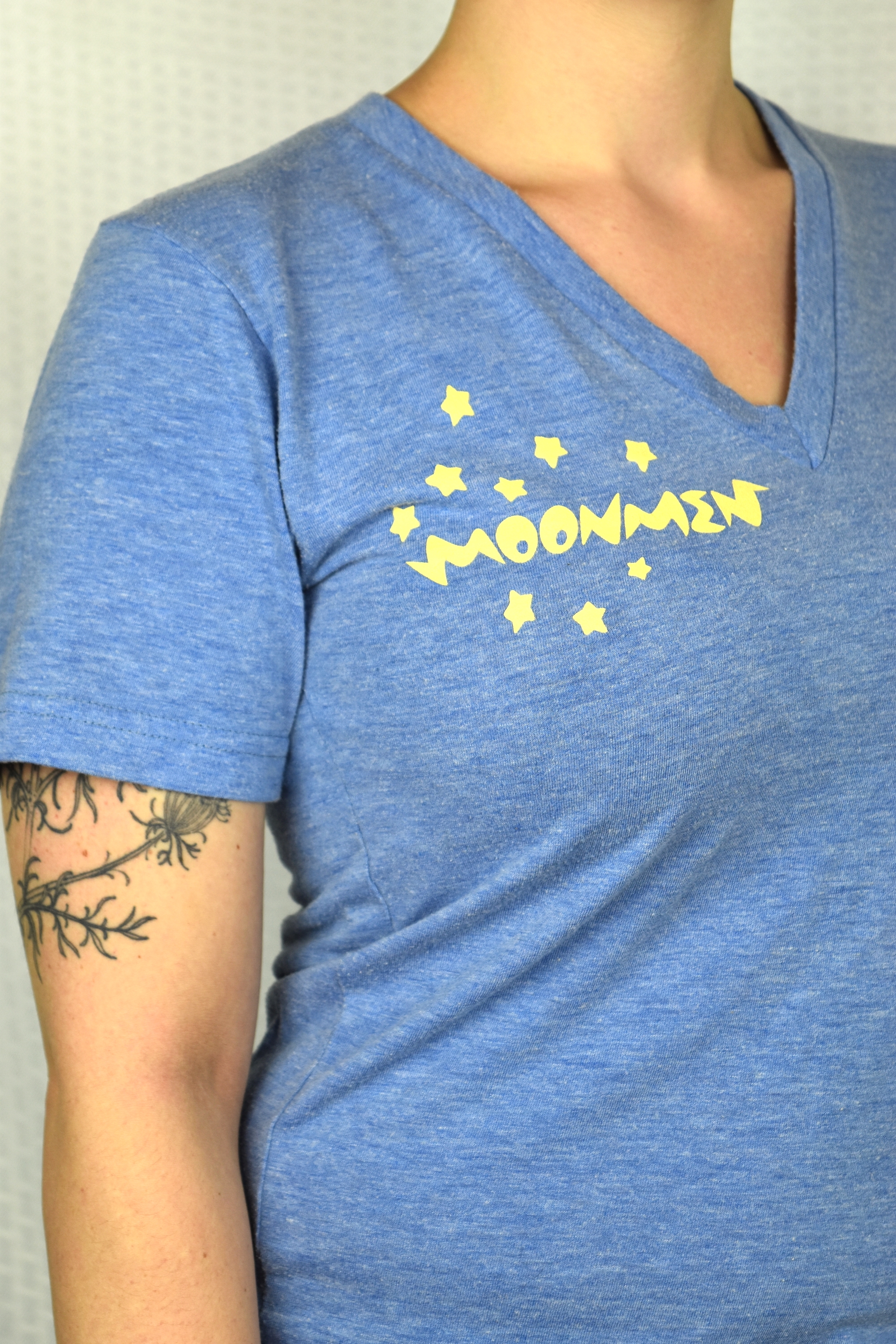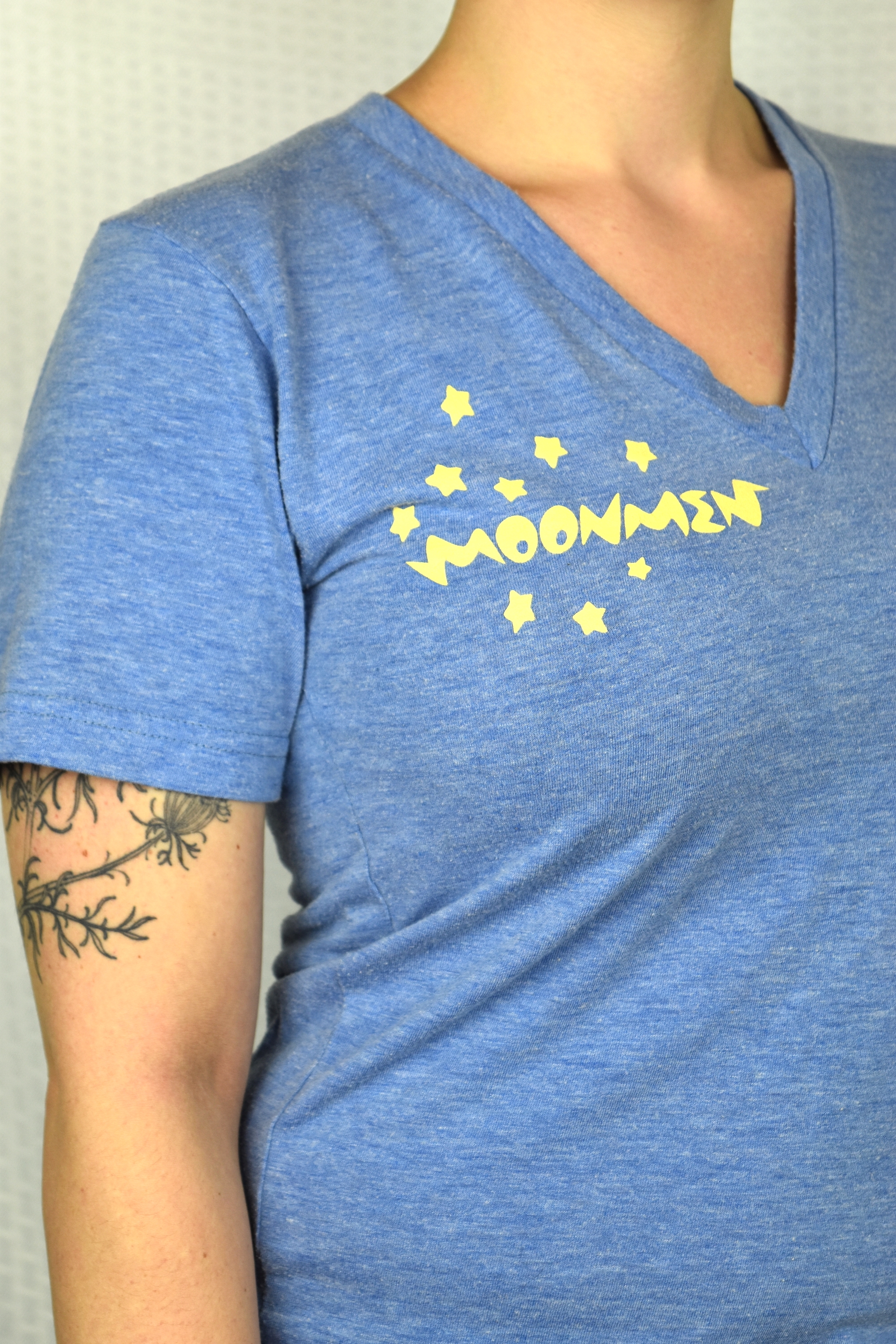 Moonmen Starry Eyes V-Neck T- Blue
Show your Moonmen pride with this starry unisex moon t-shirt.
Our locally screen printed logo is pale yellow on a variegated blue American Apparel unisex V neck t-shirt.
This is an American Apparel Tri Blend T please see their sizing chart for all that good good information.
We can ship product almost anywhere in the world. If you live outside the U.S., just give us a shout and we can get you a shipping quote quickly.