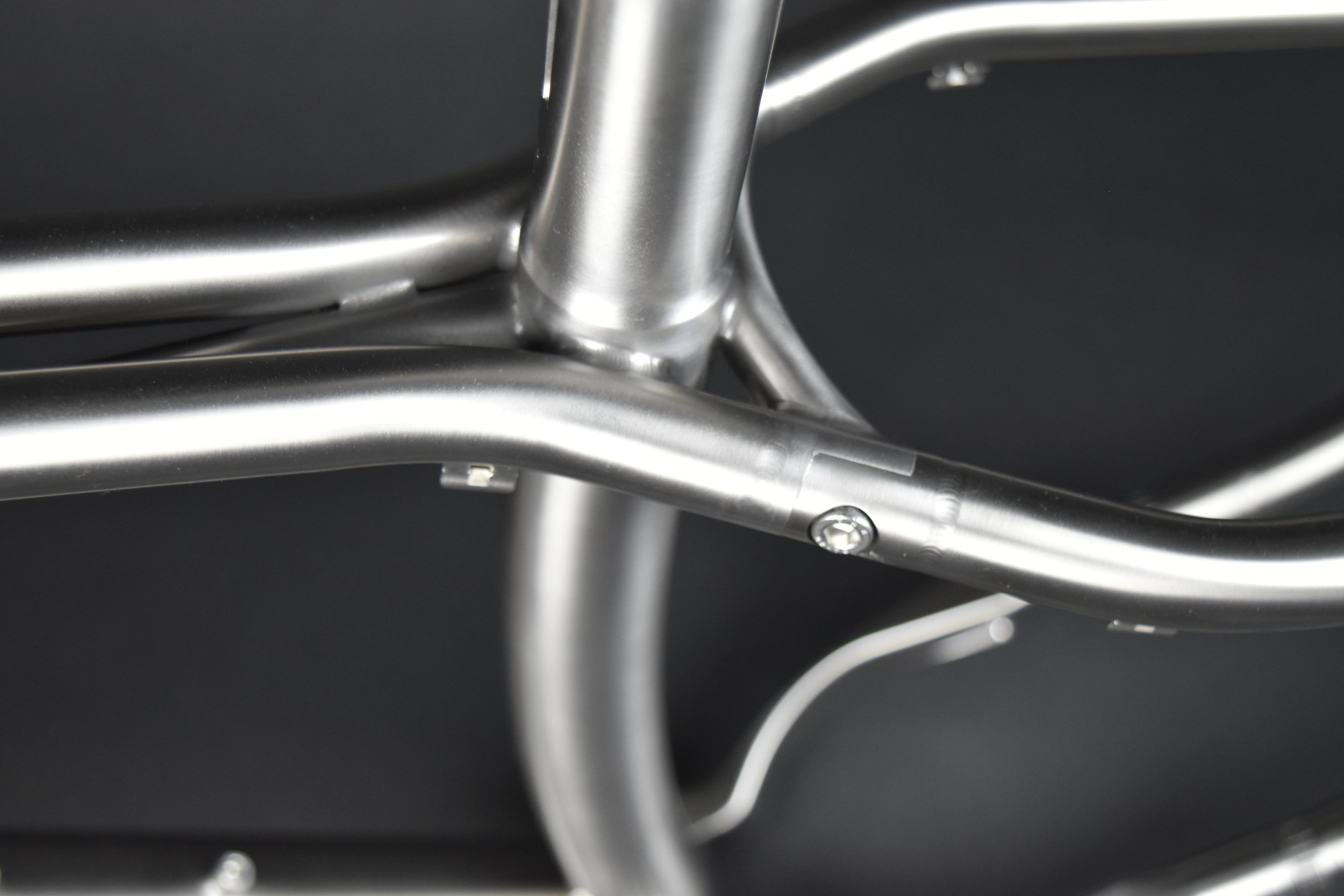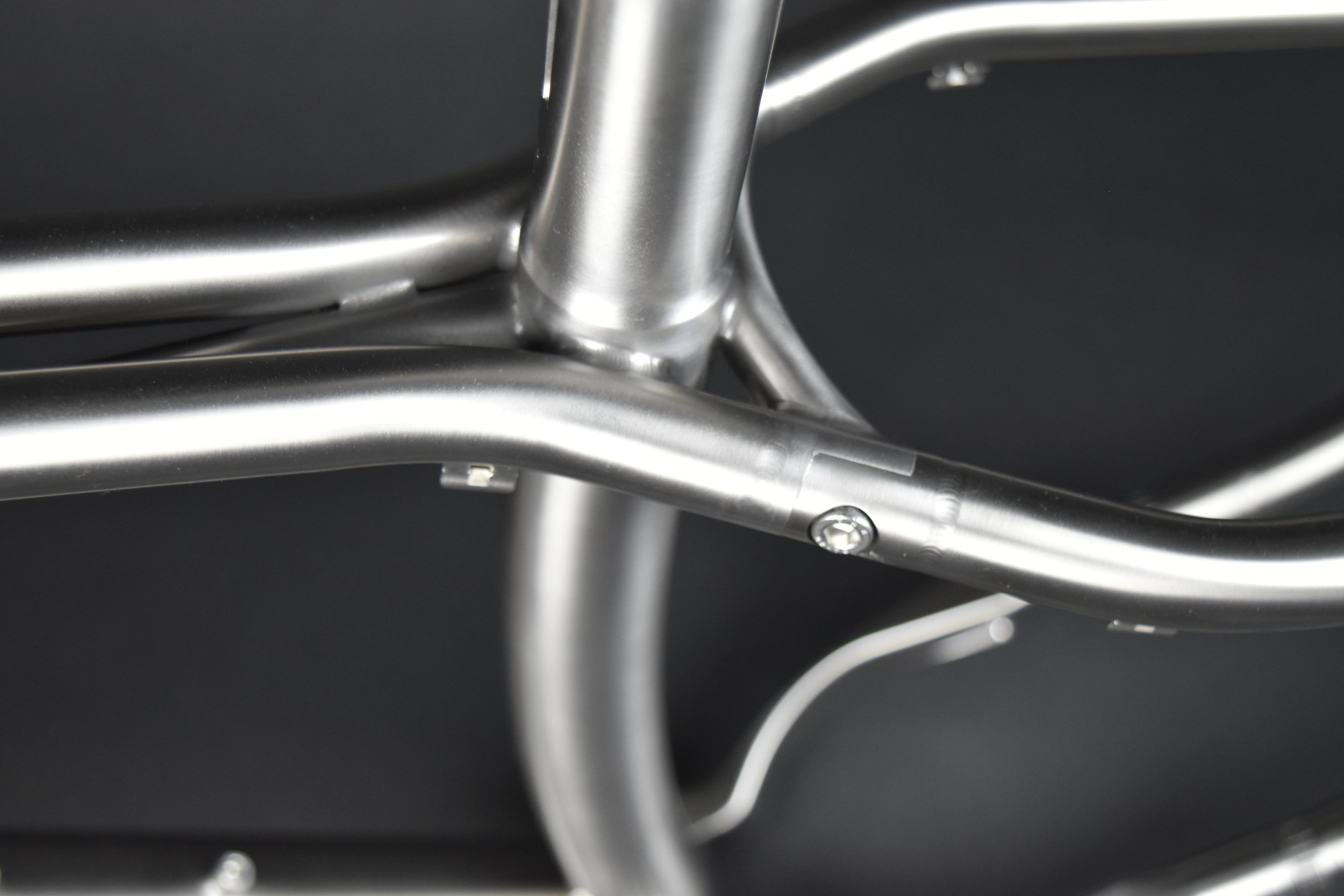 The mension system was developed to achieve chain or belt tension with minimal maintenance. Our infinitely adjustable system allows you to achieve the exact tension needed for your drive train.
What does the moonmen mension system offer?
The mension system is located in the chain stay, allowing use of a wide range of dropout or bottom bracket options.

The mension system dials in the exact belt tension required for a belt drive system. Tension can be easily increased or decreased with a slight rotation of the mension bolts.

Easily adjustable on the trails with allen keys or our mension tool.

The mension system pairs with tube splitters to allow for easy disassembly to fit your bike in a checkable travel case.

Mension tube splitter bolts can also be used as an upper rack mount.
Click here for moonmen mension system instructions.